Quill was a band that I was a part of back around 1999 – 2000 from what I can remember of those days.
Update: below Bandcamp thing is best way to listen/buy.
This was when I had moved to Melbourne for the second and more permanent time, this time sans-reckoning.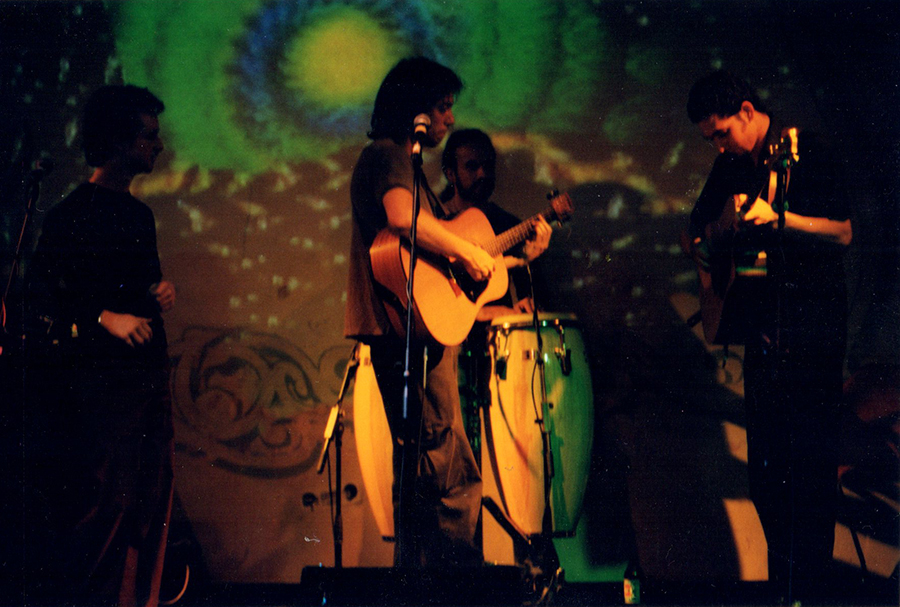 I got a job working at a cafe called Feedwell cafe on Greville St – which is a whole 'nother story in itself – and there I met a distinguished young chap named Jimmi Buscombe who had a large Q shaved into the back of his head.
"Why the Q?" says I, "Are you Queer?"
"No," came Jimmi's grumpy reply "I am in a band called Quill – and turn that tap off jerk, you're wasting water!"
Well that was the start of a beautiful, cheerfully abusive friendship that continues to this day, and before I knew it I was in the band Quill myself and we gigged and had fun and there were road trips and cute chicks and we recorded an album and then we broke up.
OK there's a longer version which I will fill in soon*, and Jimmi is going to send me some photos, but meantime here are the songs we recorded here for your free listening pleasure, courtesy of Jimmi Buscombe who actually owns them (the recordings) seeing as he paid for them and all.
*Many years later, I'm calling it: I will NEVER fill in the longer version of this story.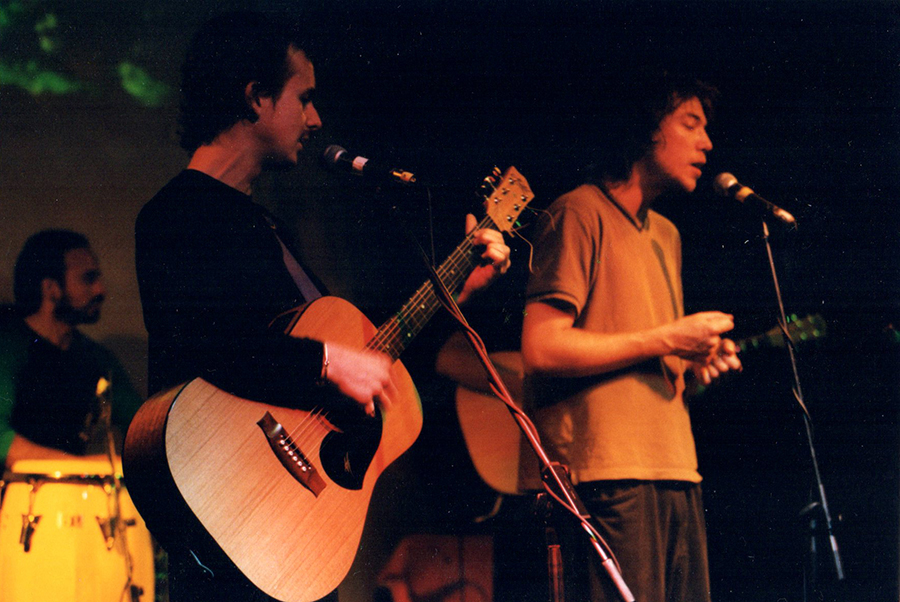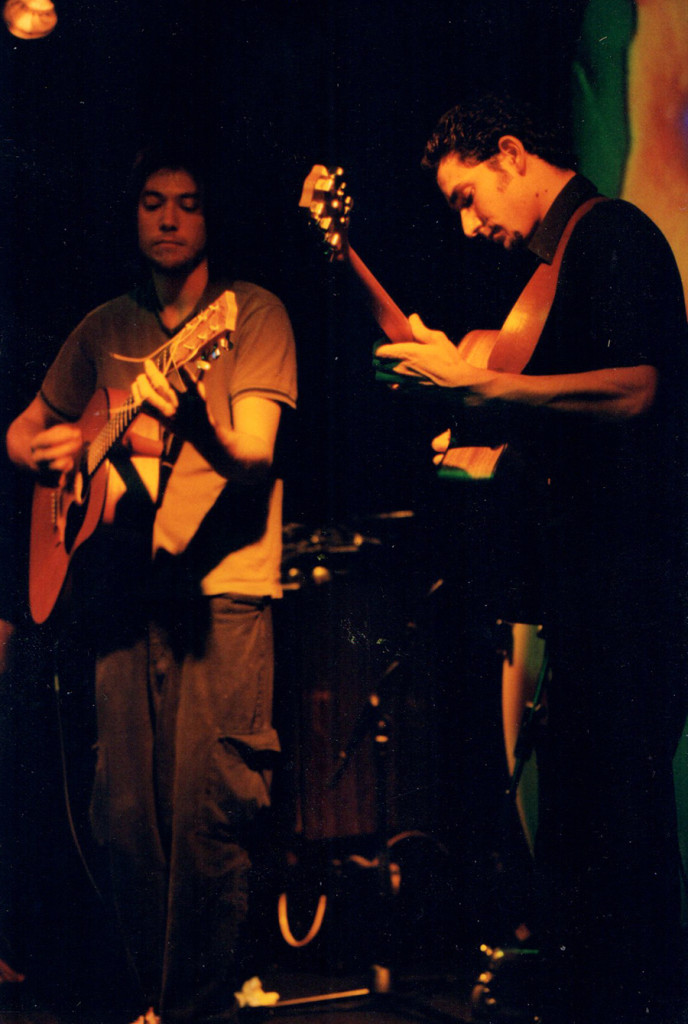 Songs By Quill
MaGazza being Dazza Magazza, Quill's brilliant guitarist. He indeed had a tree under which I sat one day and wrote this song. 'Twas a silver birch I believe.
Co-written by Jimmi and Dazza, this fine tune should have been a number one hit in my opinion. Who knows, maybe one day it will? Great "call and answer" riffing between Dazz on the axe and Bryson Mulholland on the sex-flute.
The statements "This little pop ditty got me laid more than once" and "This is Jimmi's Mum's fave Quill song" should be considered very separately!
Jimmi initially used to refer to this songs as "Dreams of a little girl" but we talked him out of that ;-). Some nice double bass in this from Big James, plus some nice drum n' bass touches from drummer Pip Atherstone-Reid.
I have been playing this song since I first wrote it back in 97 or 98. I still do. It is one of my fave songs that I have ever written and although the way I play it now it very different to this version, this still gives me a kick whenever I hear it.
The best thing about this recording, besides being the only semi-disco song I've ever recorded,  is that it captures the only drummer who ever gave me the right beat for the tune, again our man, Pip Atherstone-Reid (who is also responsible for the funny samples at the end).
By the way, Pip Atherstone-Reid should not be confused for his wife, Pip Atherstone-Reid, although – yes their names are the same and I still bear the crushing weight of being responsible for introducing these two Pips to each other which set off a chain reaction of confusion which can still be heard reverberating around the world today, although mostly in the Fitzroy North area.
Anyway, I am listening to this tune as I write and I just need to repeat, in case you ever read this Pip, you talented so-and-so, that the drums on this are A.M.A.Z.I.N.G.
One last point about these recordings, they were produced by Johnny Justin, rock god extraordinaire and he played keys on most if not all the songs. Hey Justin, if you ever google this, hey.