NEW! I'm in a band called Zuiiza. Get our first single "Neon Forest", released November 6th 2014, from our forthcoming debut album, Escape from Section C. Go here to grab it.

Get my June 2012 single "I Went Outside For A Cigarette" free by joining my mailing list. To do this just fill in the form above.
You will get:
Free Mp3 version
Free Wav file version
plus lyrics, notes, the cover art, and several photos take in the studio while we were recording.
Also I will regularly send you more music via email, plus news about gigs, my writing, videos and a daily run-down of what I had for breakfast (joke).
Listen to The Cigarette Song
No fancy video as yet but by all means, give it a spin on YouTube.
If you'd prefer to buy it you can do so by going to CDBaby or iTunes. If you don't wanna be on the mailing list, you can just unsubscribe anytime. An iTunes purchase will not go on the mailing list at all.
About The Song
"I Went Outside For A Cigarette" is an open-ended tale in a "Bar Romantic" style that hints of, yes, love but also of the life changing consequences that sometimes result from small, barely considered actions and, perhaps, of meeting, one frosty eve, the ultimate stranger – you.
I wrote it one day after watching several Youtube videos of Serge Gainsbourg in action, and started thinking about how while we always see loads of stuff in the media about how smoking makes you sick (which plainly, it does), we also live with this more subtle message, via Hollywood, fashion, music stars, etc, that smoking is in fact cool and sexy. It plainly does look awesome – sometimes – although sometimes is also looks sad and ugly – and it always stinks.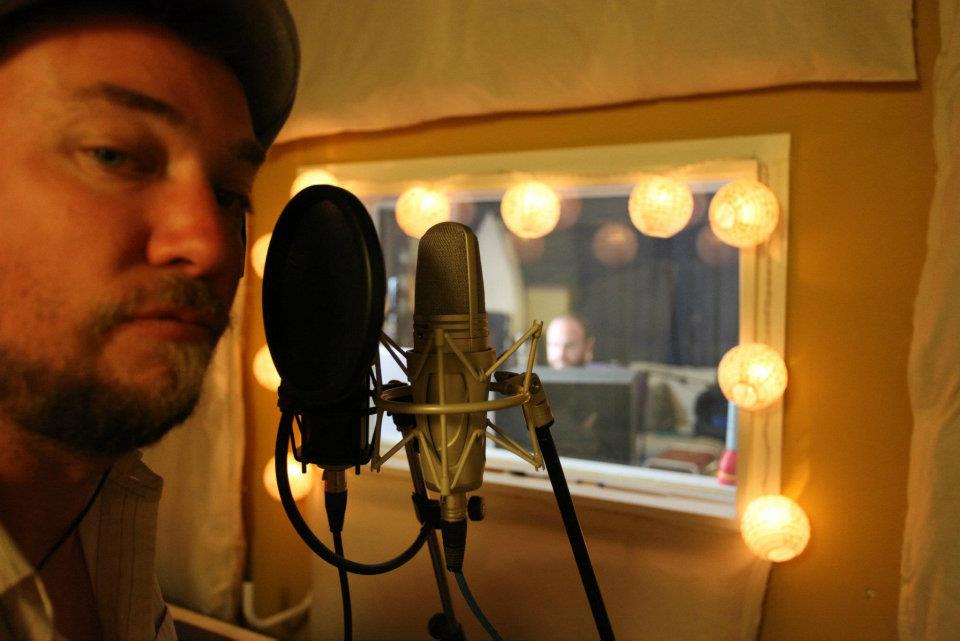 The Deep-End of the Song
So that's the first random thought that lead me to write the song, but in fact there is (thank goodness) a deeper level to the song than just "smoking is sexy". I also got drawn into the story of the protagonist, how he just casually stepped outside for a smoke, only for his whole life to change completely due to a chance meeting. Who knows what happened after that?
This happens to us all the time, we make small decisions that have massive consequences in our lives. And realising this brings the power back to us. You are not nearly as insignificant in your ability to shape your life as you may think you are. In fact you create your life decision by decision, action by action. If you tap into this, and bring more awareness to your actions, you can put yourself in the position to experience what other people haplessly call "good luck". That's the gift to you in this song. Every time you listen to it, think about that and feel excited about the little steps you can take to open yourself up to awesome new experiences and adventure.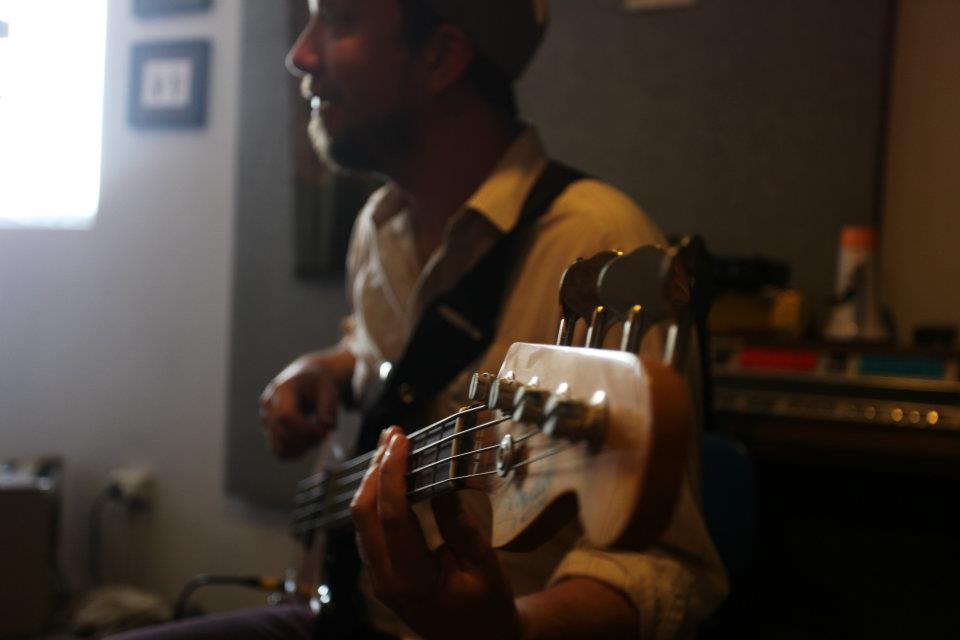 About Seamus Anthony
I make music in what I call the Bar Romantic genre. It is similar to Tom Waits, Nick Cave, Leonard Cohen and Johnny Cash – but more Australian.
I have been writing and singing songs since I was 13 and this year, 2012, marks 20 years of gigging & recording, to greater and lesser levels of commitment. Waning commitment is not an issue anymore: back in 2007, after many music career misses (one near and multiple far), I had all but given up on the rock n' roll dream, and was glumly substituting it with the bottle. But then I held my baby girl for the first time and, as I stood there in the hospital, God quietly spoke to me (no joke) asking me if that was what I was going to teach her – to give up on who you are.
Quite glad to say, I resolved "no" and have never looked back. (Well, I glanced briefly over my shoulder once when I ran over a cat … but I'm pretty sure he was fine.)
I hope you enjoy my tunes. They are entertainment pieces but they also aim to inspire. We will all be dead soon – meantime we must learn to live, I hope my songs help you with this.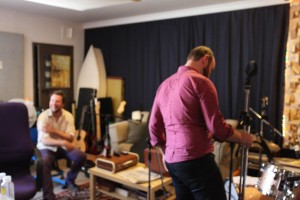 I must have a better photo of Joe somewhere.
Spindickle of the Second Verse.
Cigarette Song – Production Credits
Performers:
Seamus Anthony – vocals, acoustic & electric guitars, bass
Joe Hammond – drums
Aggie G – backing vocals (chorus) – how is it I don't have any photos of the best looking individual involved in this project?
Spindickle – backing vocals (2nd verse)
Song copyright 2012 Seamus Anthony (by all means share it with your friends but all rights reserved. Contact me for commercial use seamus@seamusanthony.com)
Recorded, mixed by Joe Hammond at Pots and Pans Recording Studio
Sparkly Mastering by Rob McMullan
Photo credit: Luigi Morante – under Creative Commons license.
Any issues, comments, questions or offers of financial patronage, email me: seamus@seamusanthony.com