When I meet up with people out and about and they express interest in my music, I always wish I could just give them a CD – and sometimes I do – but it gets a bit expensive so I have just ordered a batch of Moo Mini Cards, with the pic below on them and my contact details, including a space for my next gig and a weblink to hear my free tunes online on it.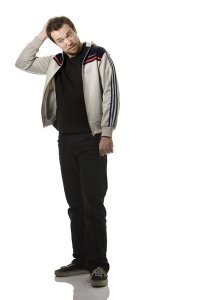 I got a bunch of these a while back and they get a great response. Most people haven't seen them before and so they work a treat as they are pretty cute. You can even put a different pic on each card in your batch, but I just went for the one picture for strength of branding.
This way, when some new acquaintance in a bar or whatever says "Oh I'd love to hear your tunes", I can give them a sweet little branded reminder of my next gig or where to go listen to my tunes online for free (or to buy mp3s or CDs).