Here's a couple of the potential cover designs, all reworked-on-photoshop versions of an actual painting of me by my partner, Laetitia Gerard. Cool huh?
Well I really put myself in the pressure cooker over the last week and my plan to have my CDs up and ready for sale by yesterday didn't quite pan out but almost and that's alright. I achieved everything I said I would, the only things I still need to do are decide which CD cover I want to choose from, decide on a name for the disc, and also get the written element of the covers done. I also need to insert the html that CDBaby.com provides to set up a 'buy my CD now' button in the sidebar on this blog, then I need to post them some completed CDs.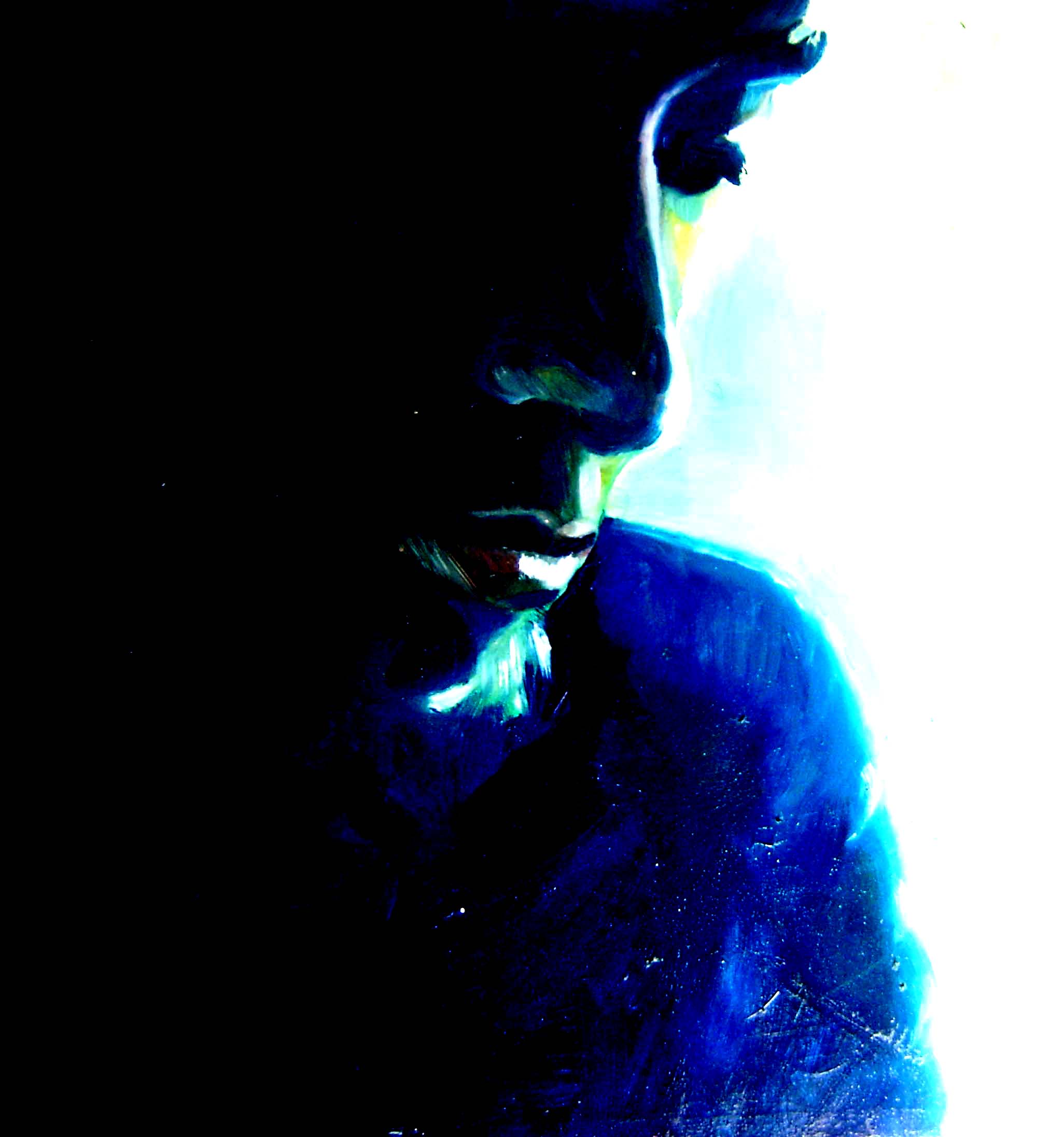 I think that I pretty much underestimated how much there would be to do (lots of things came up that I didn't account for) and also over-estimated how much time I would be able to devote to the project. Oh, and I discovered several hidden or unaccounted for costs so that means I will really actually need to sell about 100 CDs before I make any profit (for example, I didn't factor in recording costs from last year – duh!)
BUT
All is well, I will have the music on sale in both 'digital delivery' and CD form within a couple of days.